Marshal of Pomorskie, Mieczyslaw Struk and Mayor of Gdansk, Pawel Adamowicz invite you to a wonderful concert GDAŃSK FOR THE CATHEDRAL. Wojciech Rodek conductor, soloist Titus Voinovich and excellent PFB Symphonic Orchestra will present us great compositions of Bach and Handel. Thursday, June the 12th at 7:30 pm in the Cathedral in Oliwa. Admission is free!

Oliwa Cathedral is valuable a place for people from Gdansk primarily because of the religious functions. However, most known for its magnificent rococo organs, where annually the most prominent musicians played great concerts. However, during the concert Gdańsk for the Cathedral organs will be not the most important instrument.
The works proposed by artists are: Oboe Concerto F-fur and two orchestral suite in B minor had been written by Johann Sebastian Bach and two examples of Handel's Concerto Grosso (including composer created them twelve). Lively and colorful musical themes and excellent instrumentalists guarantee a wonderful evening and a wonderful experiences.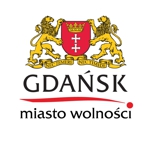 Financed by the city of Gdańsk